Walking and hiking at your holiday destination
Take the time to explore nature on an adventurous walking tour in the area around your holiday park. Whether your holiday destination is in the hills, by the sea or on the heathlands, you are always surrounded by nature. We are happy to help you get started, with a handy network of routes and trails.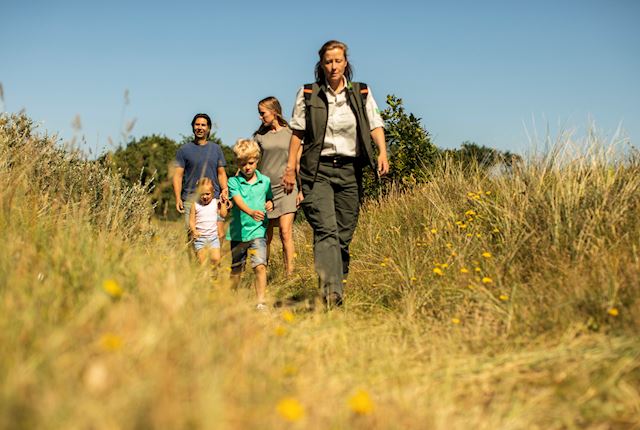 Hike with a forest ranger
No one knows more about nature than the forest ranger. Join a forest ranger on a walk or hike to learn more about the forest's flora and fauna. The forest ranger will point out special trees and plants, and with luck you may even spot some wild animals! Inquire at the park's reception desk about the available options.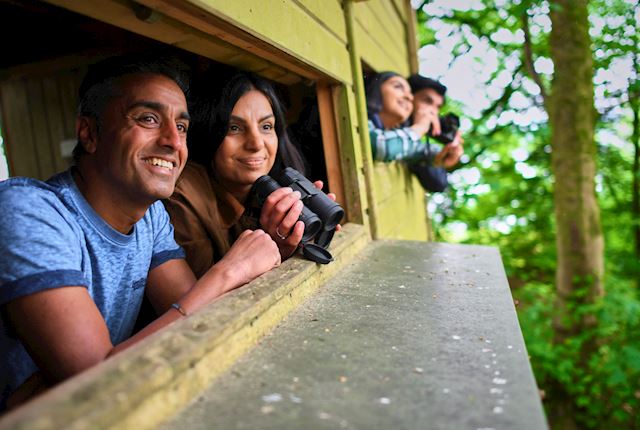 Observing wildlife
Discover the wildlife observation huts in the Netherlands' forests. These wildlife observation huts, made up of a wooden blind with viewing slots, allow you to observe wild animals in their natural habitat without disturbing them. Keep an eye out for wild boars, deer, highland cows and more!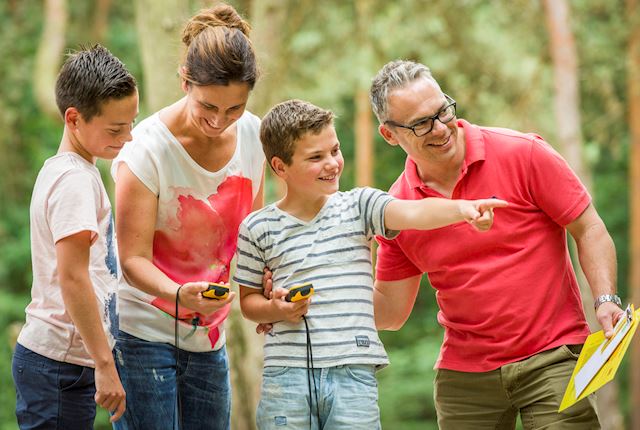 Geocaching
Head out with a GPS device and search for hidden treasures (caches). Many of our parks rent GPS devices so you can go treasure hunting around the park!
{{#items}}
{{#label}}
{{label}}
{{/label}}
{{#subTitle}}
{{{subTitle}}}
{{/subTitle}}
{{{title}}}
{{{text}}}
{{#link}}
{{/items}}
Download the Landal GreenParks App
Discover everything there is to do in the park and surrounding area
Reserve an activity or a facility
Once you have arrived at the park, the app will navigate you to the booked accommodation


So much nature to discover