Traditional lodge experience
Enjoy an authentic wooden lodge experience in nature.
Traditional lodge accommodation
Why book a log cabin holiday?
With numerous beautiful rural retreats and forests around the UK, there's never been a better time to book a log cabin holiday for your family or a group of friends. Offering a wealth of different activities and things to do, or the opportunity to just sit back and relax with a weekend break in your own private log cabin, you can holiday your way on a Landal break.

If you've grown tired of life in the city and need to get away for a short break in the UK, a log cabin holiday represents the ideal chance to recharge your batteries. Proven to help reduce stress and to help you relax, spending time in the great outdoors could be just what you need for an almost instant boost to your physical and mental wellbeing.
Search & book your accommodation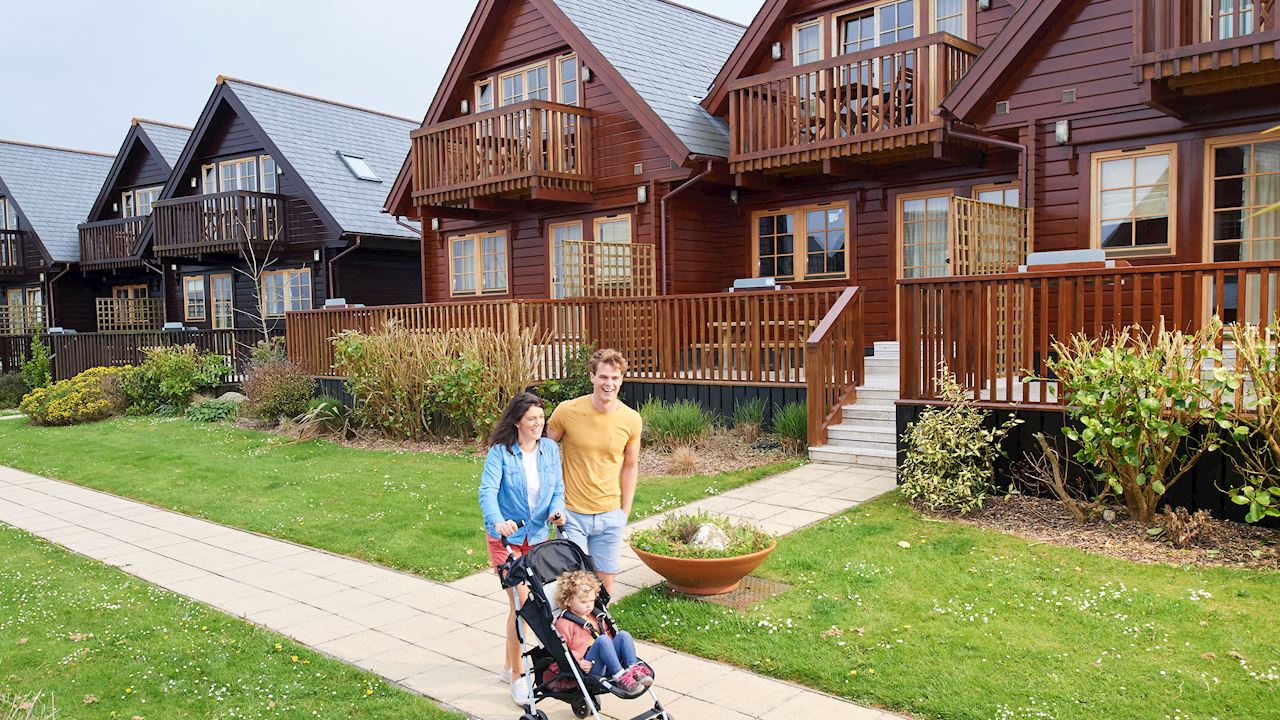 A unique holiday stay
Peaceful surroundings, airy interiors and decking for viewing those evening sunsets - it's easy to see why our traditional lodges are so popular. Fantastic hikes, woodland walks and exploring local towns & villages start from the front door of your wooden lodge. Alternatively, sit back, relax and enjoy the comforts of your own traditional lodge.