Surroundings
Landal Brunston is in the Southwest of Scotland, one of the most sparsely populated areas in the country. Get lost in the abodes of old castles or meander through Galloway Forest Park's ancient woodlands. Experience Scottish friendliness in one of the charming villages and unwind with a traditional pub lunch. If you'd prefer a coastline setting, you can take a walk along the shore and observe the stunning cliff and sandy beaches.
Located in the picturesque South Ayrshire valley
Within easy reach of the coastal town of Girvan, Scotland's beautiful west coast
Historic castles and museums within half an hour's drive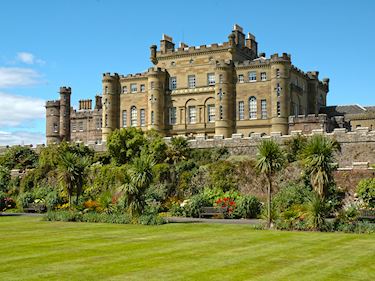 Culzean Castle
The Culzean Castle is a 20-minute drive from Landal Brunston. A traditional Scottish castle, built on a cliff with a view of the sea. Explore the castle's various quarters to discover more about Scottish history. A quest for the lost 'Lego men' is also an exciting adventure for the children visiting the castle. During your visit, you can stop by the county park which is ideal for a walk. Stroll through the numerous castle grounds for hours, taking In all of the natural beauty.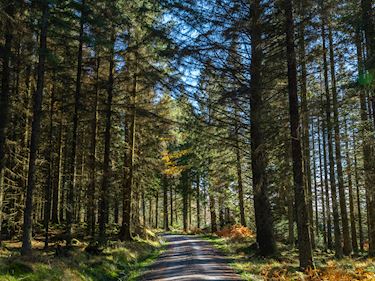 Galloway Forest
Galloway Forest Park is frequently referred to as the 'Highlands of the Lowlands'. Explore the historic forests and discover red deer, osprey and wild goats living in the woodland. Sunny days can be enjoyed with a picnic by one of the tranquil lakes or with a family fishing trip, both perfect activities to take in the stunning scenery. Due to the fact that this forest is a dark skies site, there is also the possibility of seeing the Northern Lights here. Galloway Forest Park is only a 20-minute drive from Landal Brunston and well worth the visit.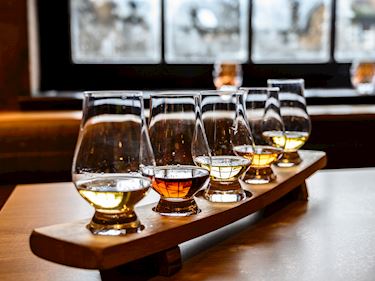 A.D. Rattray Whiskey Shop
Whiskey is often referred to by the Scots as the 'water of life'. The Rattray Whiskey Shop is a 15-minute drive from the resort, where you can visit for the full 'whiskey experience'. Discover the various types of whiskey and uncover why the Scottish can't live without it. Cheers!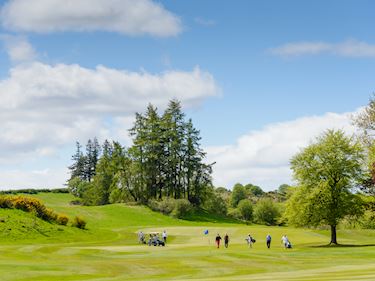 Royal Troon Golf Course
If you are a golfing enthusiast, this course is not to be missed. The Troon Golf Course is regarded as one of the most magnificent in the world, and only a 40 minute drive from Landal Brunston.